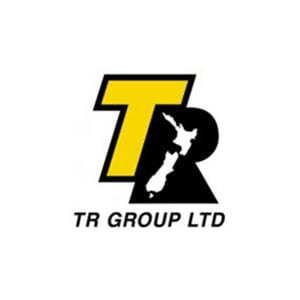 TR Group (TR) is pleased to advise that it has purchased 100% of Melbourne based trailer rental company, Semi Skel Hire, taking effect from 1 July 2019. This acquisition comes after many years of investigating the Australian market and fits with TR's ambitions to provide world class service in renting and leasing trucks and trailers. 
TR was founded in 1992 and now have a team of 180 people and a fleet of 5,500 rental and lease vehicles in New Zealand. TR's customers experience a complete fleet management service focused on understanding the tasks that vehicles are required for and providing operational support to perform those tasks as efficiently, safely and compliantly as possible. This is underpinned by a team with experience, expertise and passion for trucks and trailers, and a culture and philosophy revolving around customer focus, continuous improvement and personal growth and development among its team. 
Semi Skel Hire was founded in 1994 by Geoff Kelly and is based in Yarraville, Melbourne. With over 1100 trailers of various specifications available for hire, and a further 70 on order, it is the largest rental operator in the important Victorian transport market. Semi Skel's clients value its high-quality equipment, the availability of vehicles when needed and the quality service provided by its team. The Kelly family is selling to allow the business to reach its full potential to become an Australia wide Company while continuing with the core values that have made the business so successful in the past. Geoff will retire from his role as Managing Director, although continuing to be available as a consultant to the business. Geoff's daughter Kim will be the State Manager for Victoria and son David will be the Fleet and Operations Manager going forward with TR. 
Both businesses share similar philosophies with respect to being fully focussed on the transport industry and providing high quality vehicles and a great customer experience. 
The Semi Skel Hire business will now operate as TR Semi Skel Hire in Australia under the leadership of TR Group's Chris Perry, who has relocated to Melbourne. Chris says "The Semi Skel team of 18 are a quality group of people and I am really looking forward to working with them as we all grow and develop as a team. I know that they are as excited as the TR team about building further on the great business that Semi Skel already is." 
Chris and the team look forward to getting to know current customers and further new ones. There will be a focus on listening and understanding customer experiences and needs, so that the TR Semi Skel business can continue to develop and pursue an ambition to provide a world class service. In addition, Chris sees strong working relationships with suppliers as an important part of achieving this, and looks forward to meeting and working with suppliers to TR Semi Skel Hire. 
For further information please contact:
TR Group Ltd
Andrew Carpente
CEO
andrewc@trgroup.co.nz
+64 274 830 166