Super Retail Group (SUL) acquires 100% of MACPAC 
The Board of Macpac Group Holdings Limited ("Macpac") is pleased to announce that the shareholders have agreed to sell 100% of the equity interests in Macpac to Australian based retailer, Super Retail Group (SUL). 
The announcement of this transaction follows a transformative period of growth for the business, following the acquisition of Macpac by CHAMP Ventures in 2016. Over recent years, Macpac has continued to expand its presence in the Australian market whilst further consolidating its strong position in its home market of New Zealand. 
Alex Brandon, CEO of Macpac, said "CHAMP Ventures have certainly proved to be a great partner for Macpac – providing the support and environment for the Macpac management team to deliver strong and sustainable growth over recent years. I would like to thank the whole Macpac team for their hard work, commitment and passion. We are well positioned now to embark on the next chapter of the Macpac story. We very much look forward to working with our new owners at SUL and executing the exciting strategies that lie ahead." 
Paul Readdy, Chairman of Macpac, said "It's been an absolute pleasure to work closely with Alex and the Macpac team. We have achieved the goals we collectively set ourselves and have taken the brand and business to the next level. On behalf of the Board and shareholders I wish Alex and the team all the best for the future and congratulate SUL on what I am sure will be a very rewarding acquisition. 
Macpac's shareholders were advised by KPMG (Corporate Finance) and K&L Gates (Legal). 
For further information: 
Paul Readdy Alex Brandon
Chairman – Macpac
preaddy@champventures.com
Alex Brandon
CEO – Macpac
alex@macpac.co.nz
Background: 
ABOUT MACPAC 
The Macpac brand was founded in 1973 in Christchurch, New Zealand, where it continues to be based, having grown to 55 stores (31 NZ & 24 AU) 
Macpac produces high quality, authentic technical outdoor apparel and equipment; offering an extensive range for men, women and children. Macpac's outdoor heritage gives customers products with technical authenticity, whilst also being suitable for everyday outdoor wear. 
In addition to its retail stores, Macpac also sells through its online Web Store, shipping to over 30 countries, as well as to commercial customers and export distributors in Europe and Japan. 
For further information please go to www.macpac.co.nz or www.macpac.com.au 
The Macpac Brand Story 
Right from our very first pack, we've been driven by our passion for the outdoors. We've got the world's best adventure playground in our backyard, and we make the most of it. Our story has its roots in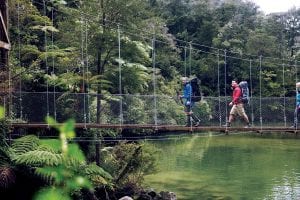 Christchurch back in 1973. Guided by a vision to design packs that could stand up to New Zealand's alpine conditions, we became pioneers in our field. Over 45 years and countless adventures later, our team has grown – but that spirit of innovation and pioneering remains, inspiring us as we develop cutting-edge gear that accompanies explorers all around the world. At the core of our design process is durability – our ethos is that sustainability starts with quality products that last. Our packs are world-renowned, and our down expertise is unrivalled in Australasia, honed from generations of experience engineering sleeping bags and jackets for sub-zero conditions in the world's harshest environments. 
We're proud to have a culture of innovation at Macpac – our people are passionate, experienced outdoor enthusiasts who test our gear every day, in the ultimate adventure test lab – New Zealand. 
Whatever your adventure.