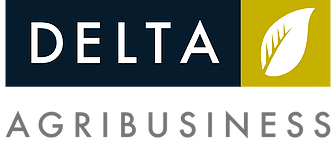 Delta Agribusiness acquires North West Ag Services and AGRIvision Consultants via merger.
Delta Agribusiness (Delta Ag) announced today that it has completed the acquisition of leading independent rural services business North West Ag Services (NWAG) that operates in the Wimmera and Mallee regions of Victoria. www.northwestagservices.com.au
The deal includes subsidiary company AGRIvision Consultants, which comprises a team of 20 leading agronomist consultants operating across the Victorian market.
Established in 1987 initially as Quambatook Rural Supplies, NWAG have grown impressively from their foundation business at Quambatook, to a dynamic and innovative business of 14 locations. As a part of this transaction, Steve Cameron, Principal and General Manager of NWAG has taken up a substantial shareholding in Delta Ag and will join the board of Directors of the Delta business.
Established in 2006, Delta Ag, post completion will operate a footprint of 44 locations across regional New South Wales, Victoria and Southern Qld, and is one of Australia's fastest growing rural services companies, with an expansive network now of more than 9,000 clients. www.deltaag.com.au
Employing more than 300 people post completion, Delta Ag is recognized as an innovative and dynamic market leader, offering a diverse rural services platform encompassing farm advisory, technical services, rural merchandise, ag chemicals, seeds, fertilizer, agronomy and precision ag technologies, livestock marketing, animal health, fuel distribution, grain marketing and real estate. Additionally, Delta Ag co-founded Ag Tech innovator, Goanna Ag, a leader in agricultural sensing and IoT technology. Goanna Ag is leading the way in the delivery of the next generation of smart farming practices, that simplify farm resource management and water use efficiency. Goanna Ag counts among its strategic shareholders Westpac, GrainCorp, MH Premium Farms, and finance industry leader and AMP Chairman David Murray.  www.goannaag.com.au
Doug Rathbone, Chairman of Delta Ag said"We welcome Steve Cameron and the entire North West Ag Services team to the business and through this transaction, Steve Cameron to the Board. There are many positive synergies that will result in our business going forward, including an increase in business scale and geographic diversity, and a continued focus on positive client outcomes."
Gerard Hines, Co-founder and Managing Director of Delta Ag said "Our Company is delighted to welcome Steve and Fiona and the entire NWAG team into our business. Delta Ag is built around the best people, innovative client offerings, and long-term relationships and partnerships with our clients and suppliers, which is completely aligned with the values and beliefs of NWAG."
Steve Cameron, General Manager of NWAG said, "We have always strongly protected our independence and did not want to give that up, so we have teamed up with people that we know well and have a high level of trust with. This merger will provide increased efficiencies, enhanced buying power, and provide the resources and one team approach required to grow and innovate, without compromising our independence and autonomy. Delta's inclusive shareholder model also creates significant opportunities for our people; Delta Agribusiness is a company that we believe is our best option to move forward."
Delta Ag Co-founder and Executive Director Chris Duff commented "NWAG is a company that like Delta, is totally focussed on adding value to their faming customers through retail excellence, Research and Development, and market leading agronomy advisory services, and we warmly welcome them into our broader family.
For further information please contact:
Delta Ag
Gerard Hines
Managing Director
ghines@deltaag.com.au
Odyssey Private Equity
George Penklis
Managing Partner
george@odysseype.com.au